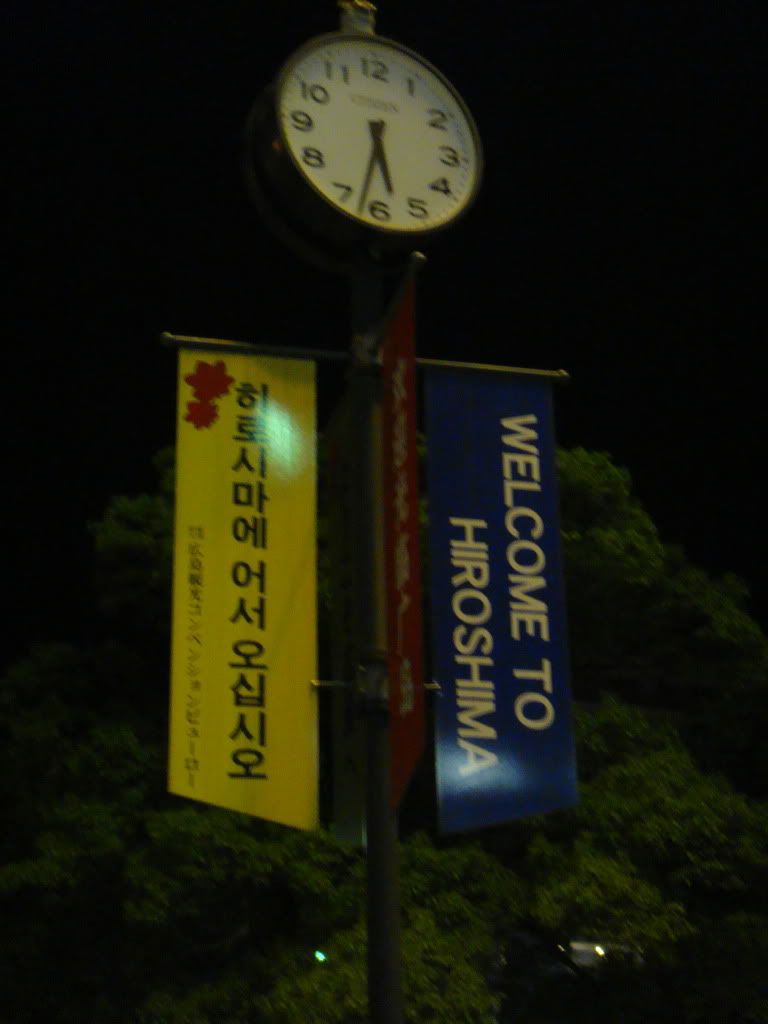 So it's been a while xD;; Since I last updated I spent three days in Hiroshima with Kyla (who was originally going to go with Kurumi who got sick, so I got Kurumi's ticket). We caught the night bus from Sakae and arrived in Hiroshima ridiculously early D: (Well, about twenty-something minutes before I took that photo anyway). So we waited around for the station to open so we could dump our stuff in coin lockers before walking towards the Peace Museum (or where we were hoping it was on the map).
It felt like midday by the time we got to the Dome/Museum/Park, but it was really only like seven something... exhaustion abound, yay. -.- Did manage to take a lot of photos though.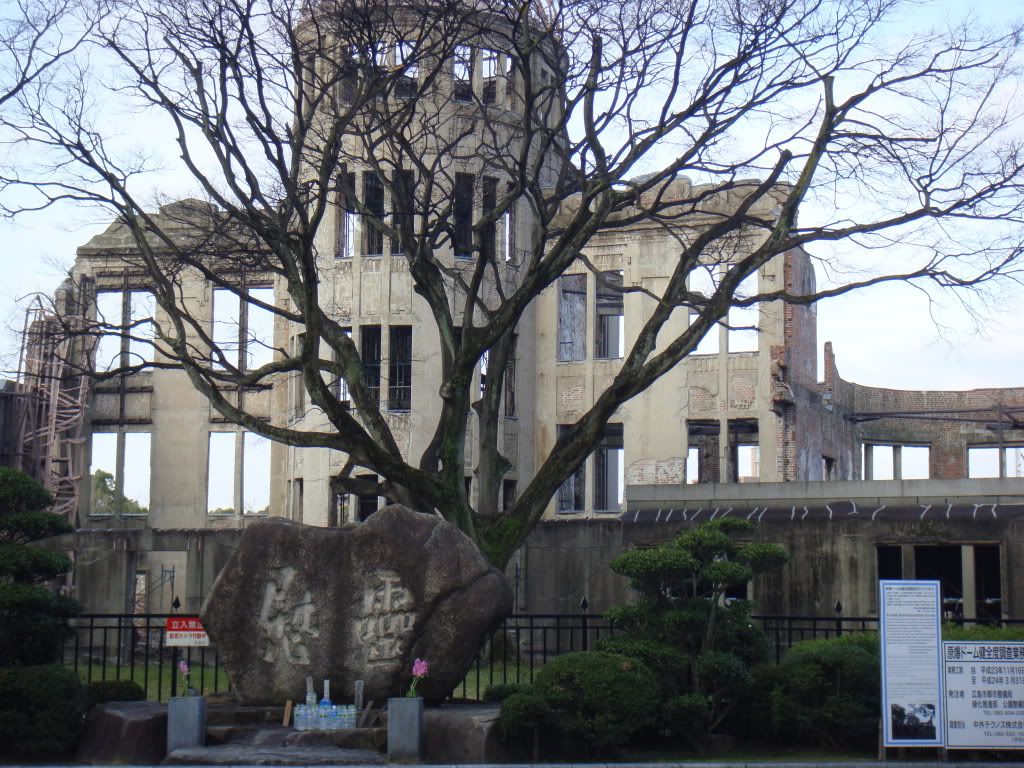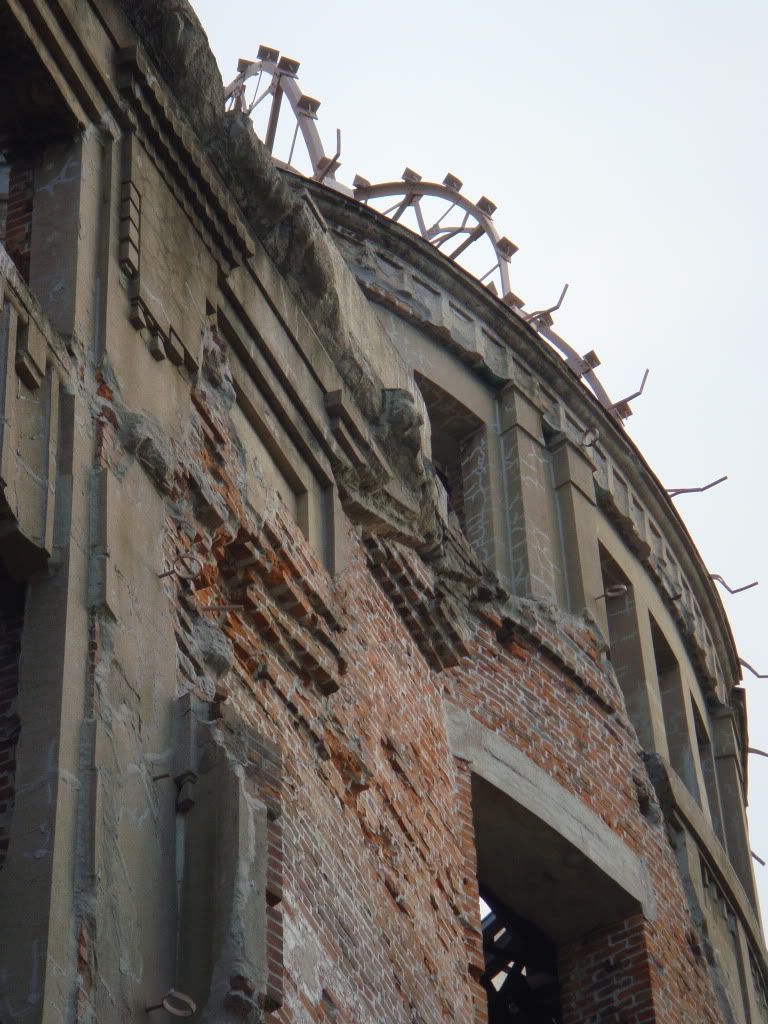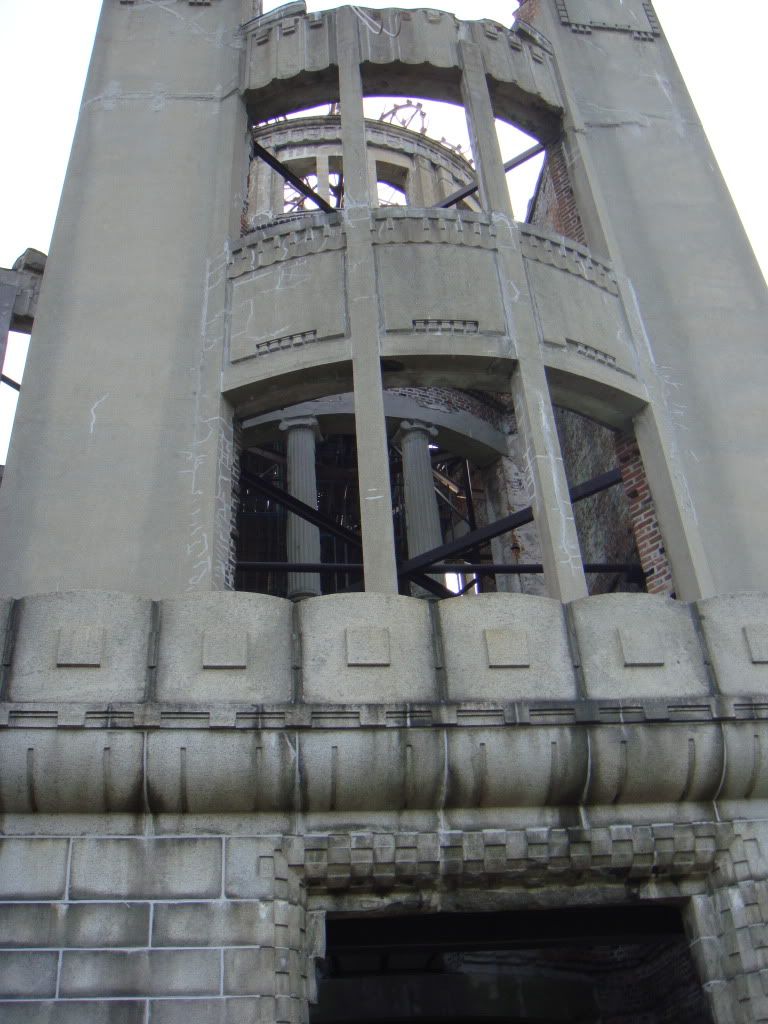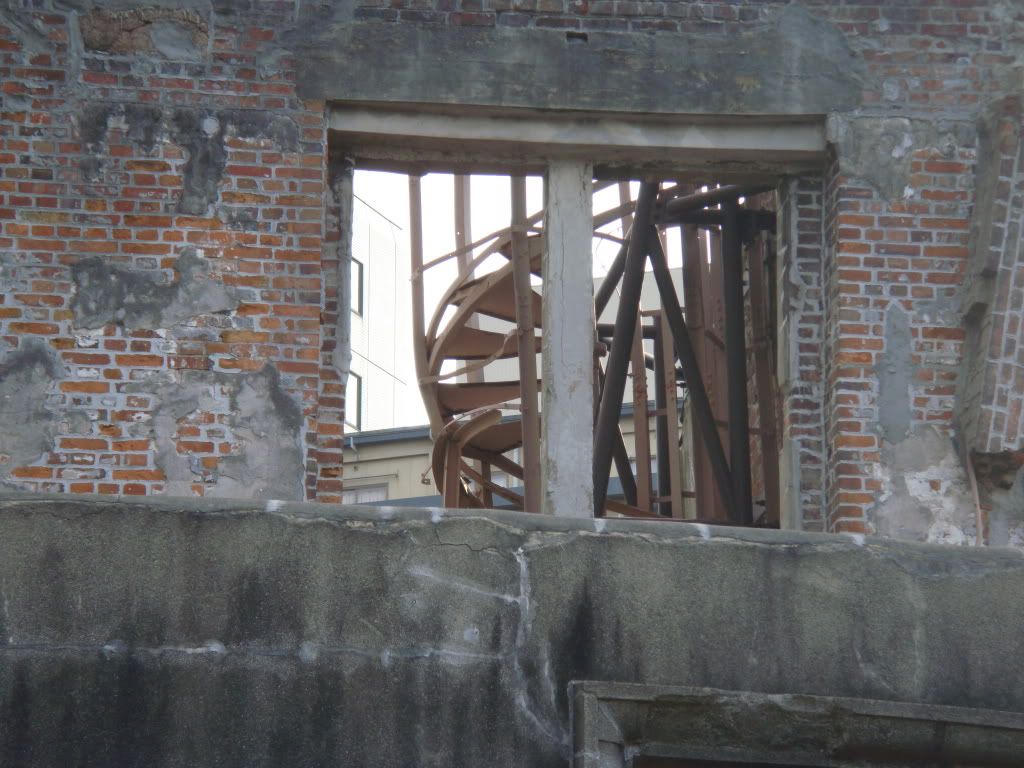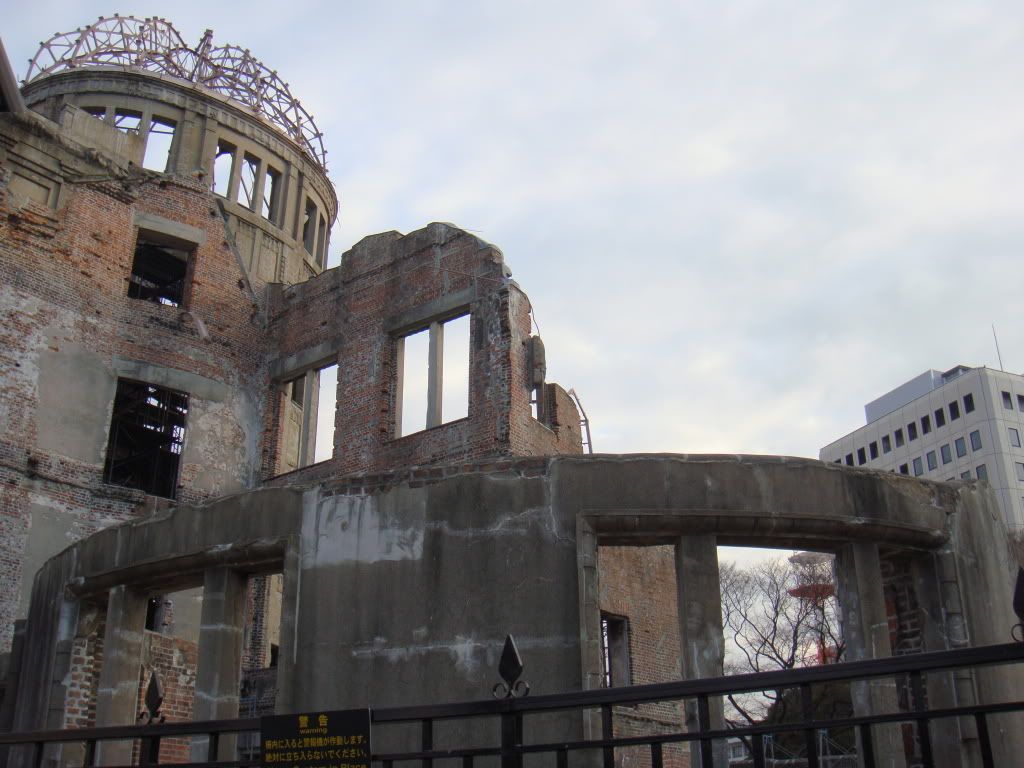 This was actually my second time visiting Hiroshima Peace Park/etc, and it still hits me hard. I did get to wander around the park this time more, but I think that just made it worse. ( ;∀;)
After we'd sat in the cafe nearby for a while we decided to walk back and hunt down our hotel. We found it around 3-ish, checked in, and slept until 6. After that we went and ate ramen and then went back to the hotel.
Next day, we decided to go to Miyajima... (it was my second time there too xD) it was Sunday and really crowded... but I got some good photos on the boat anyway xD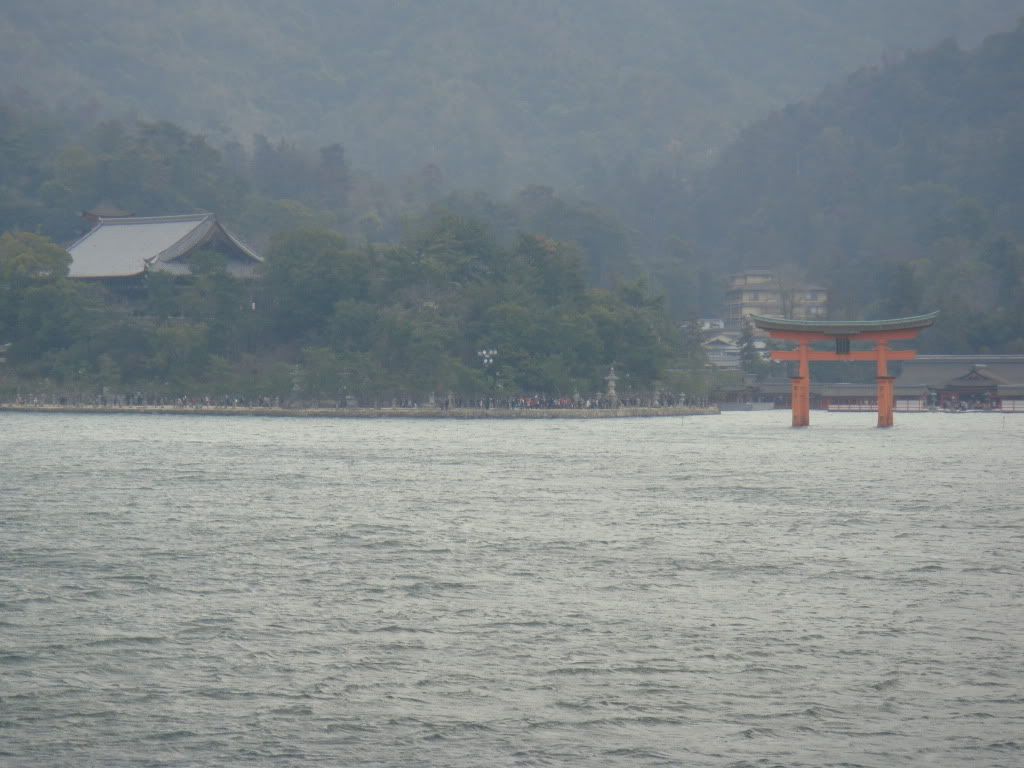 Once we arrived, we filled out a survey and got some free stuff and then got to explore the island. I actually hadn't remembered that I'd been there before until I saw the stalls/shops and the deer xD;; They were so cute♥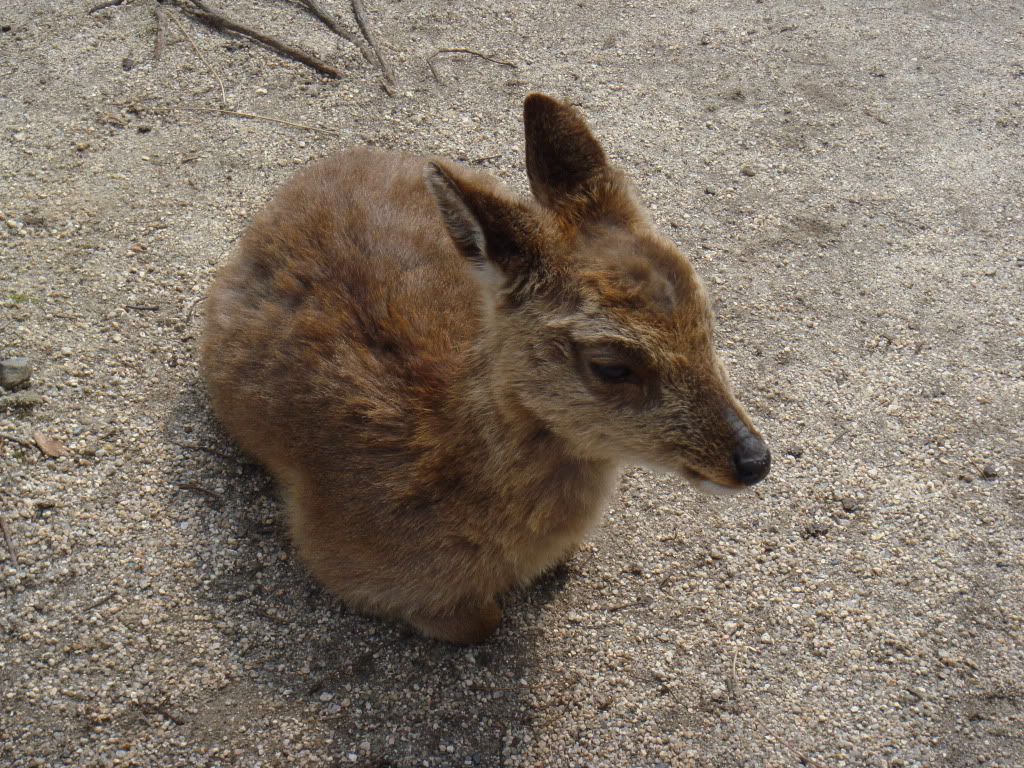 We wandered around and explored the places we were allowed to go, and also got to have some fresh momiji manjyuu☆ Anywho, random photos for a while xD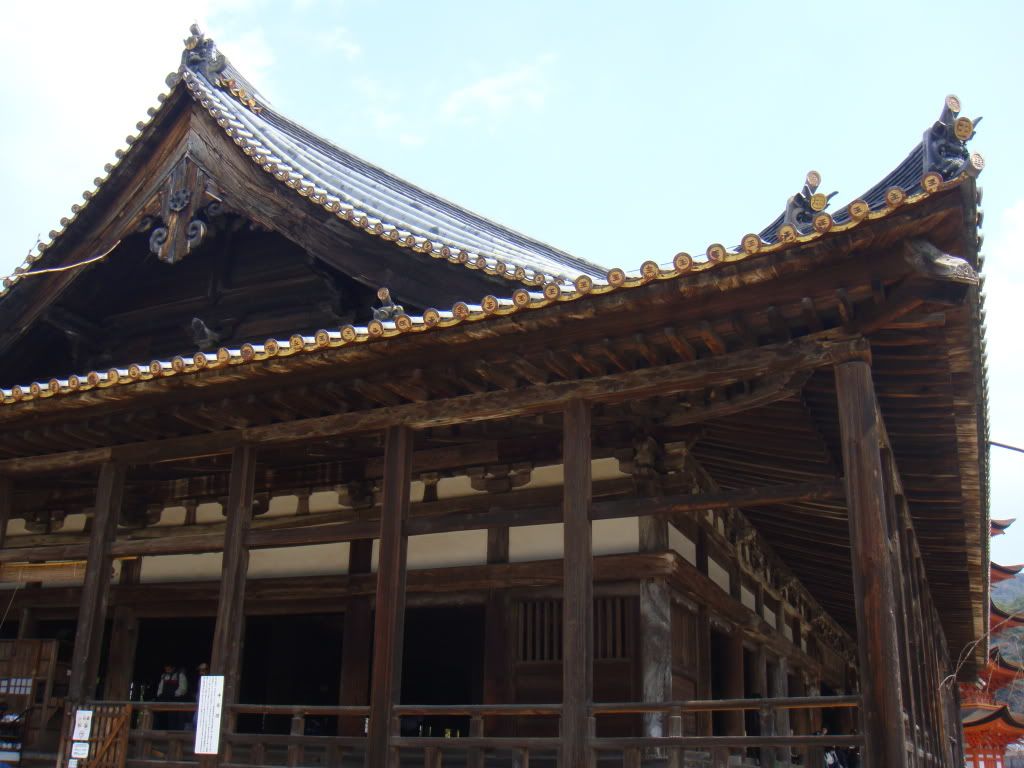 We did a hell of a lot of walking, and it was freezing, but around three or four-ish the tide had been low enough that we could walk out to the torii in the water (*゚▽゚*)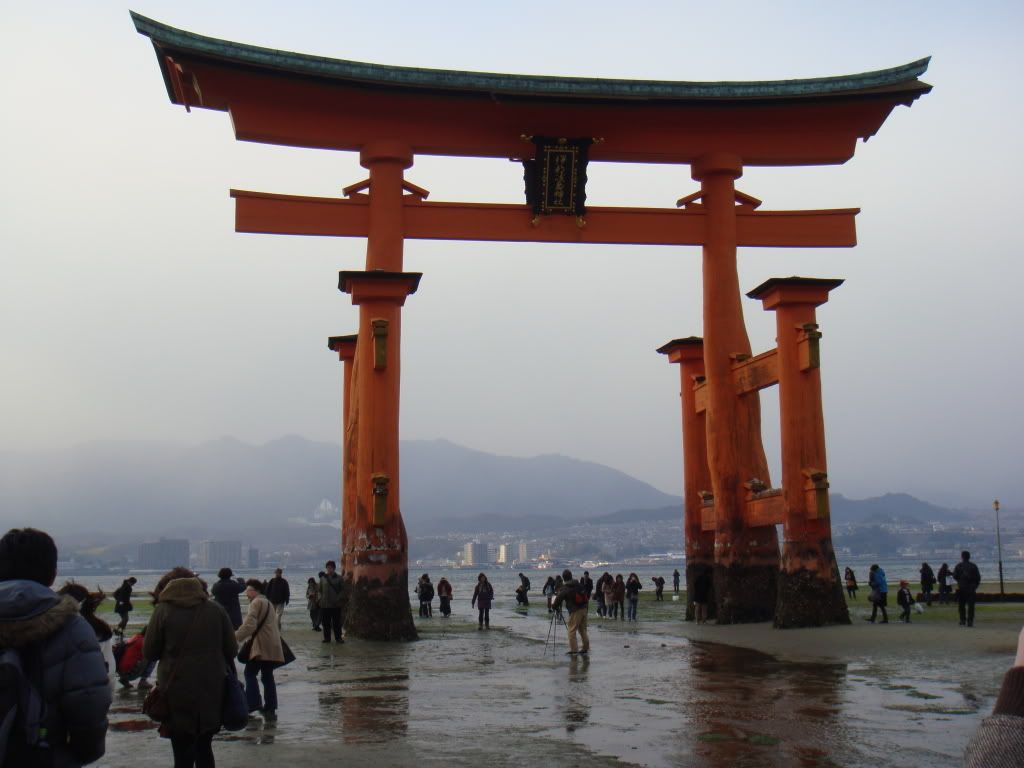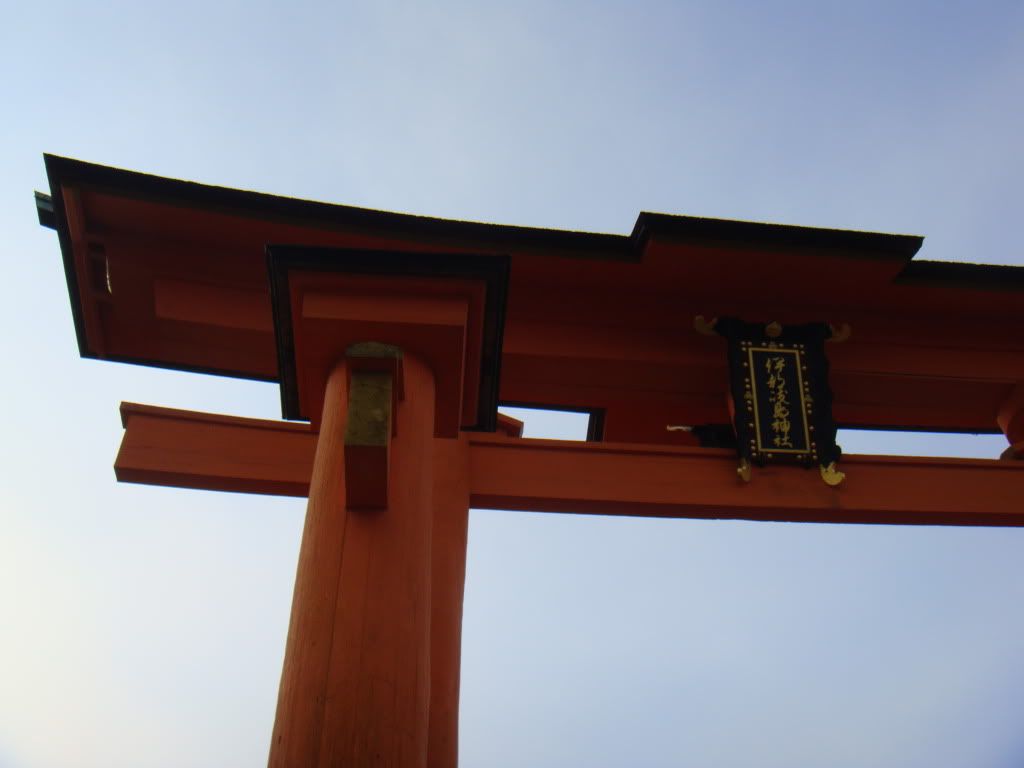 Afterwards we went back to Hiroshima and went out for okonomiyaki. The store owner guy was really nice and he told us he'd spent some time in Aus (and actually knew that the capital was Canberra rather than Sydney). It was an awesome night on top of an awesome day really.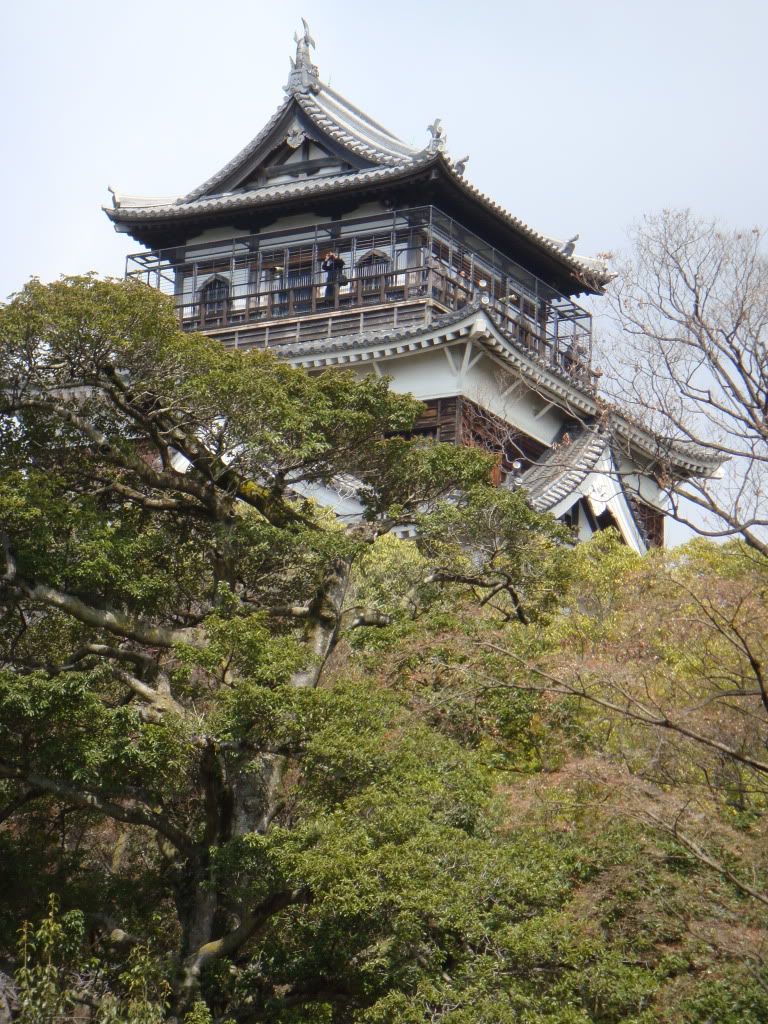 Our last day was Hiroshima Castle as well as meeting up with Sam. Okay, so the castle itself was pretty similar to every other castle I've seen here so far, but meh. It was awesome seeing Sam again! After Hiroshima Castle, we went for purikura and then lunch which was okonomiyaki again. Yum♥ Karaoke came next, and then Kyla and I went back to the station while Sam headed back to her uni. Kyla and I bought our souvenirs for people, and then caught the shinkansen back to Nagoya.
Unfortunately we had to walk back from Jinryo with our luggage, but we managed it xD;;
While we'd been gone our new RA arrived, she's nice... she's been to Australia four times xD And then a couple of days later Yumi, from Korea, arrived. She's nice too☆
On Friday, I went into Sakae to meet Bethany who I'd been talking to on tumblr as we were both going to the same Alice Nine concert. It was awesome meeting her, cause other than Yuki who I've converted I know no Alice Nine fans here yet D: We wandered around for a while and Bethany tried the sakura cappuccino while I tried the cake, and then we both tried honey tea/coffee. Honey~~~ It was great, and I really need to see when we can meet again cause I really need to get out of the house more lol
Not long until Tokyo Disney, and then a little longer until the Alice Nine concert. I can't wait! (*≧▽≦)bb めっさ楽しみやん!! Well, my mouse is bitching about battery power so I'm gonna go change mouses and then play some L4D2 now that I've got it working again.
(* ̄▽ ̄)ノ~~マタネー♪
Current Mood: Happy
Current Music: alice nine